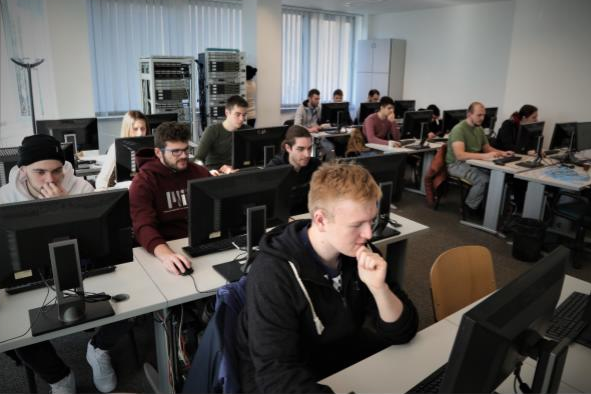 After a challenging end of the academic year 2019/2020, the Zagreb University of Applied Sciences decided early on that they would prepare fully for an entirely online academic year of 2020/2021 in case the measures would require it.
The July preparations included training the staff and testing the system for the upcoming year. TVZ is using LMS (Learning Management System) portal, a classical Moodle e-learning system. Students upload assignments and projects, as well as take exams, all through this system.
Classes are also being held online to our very first generation of students in English here at the Information Security and Digital Forensics programme – a generation of 10 students! We welcome them on their path to a new career in this exciting field.