Last week on 8 and 9 December 2020 we had the pleasure of participating in the online lectures brought to us by the companies InSig2 and BlackBag. It is thanks to them that we were all able to participate in this highly professional training.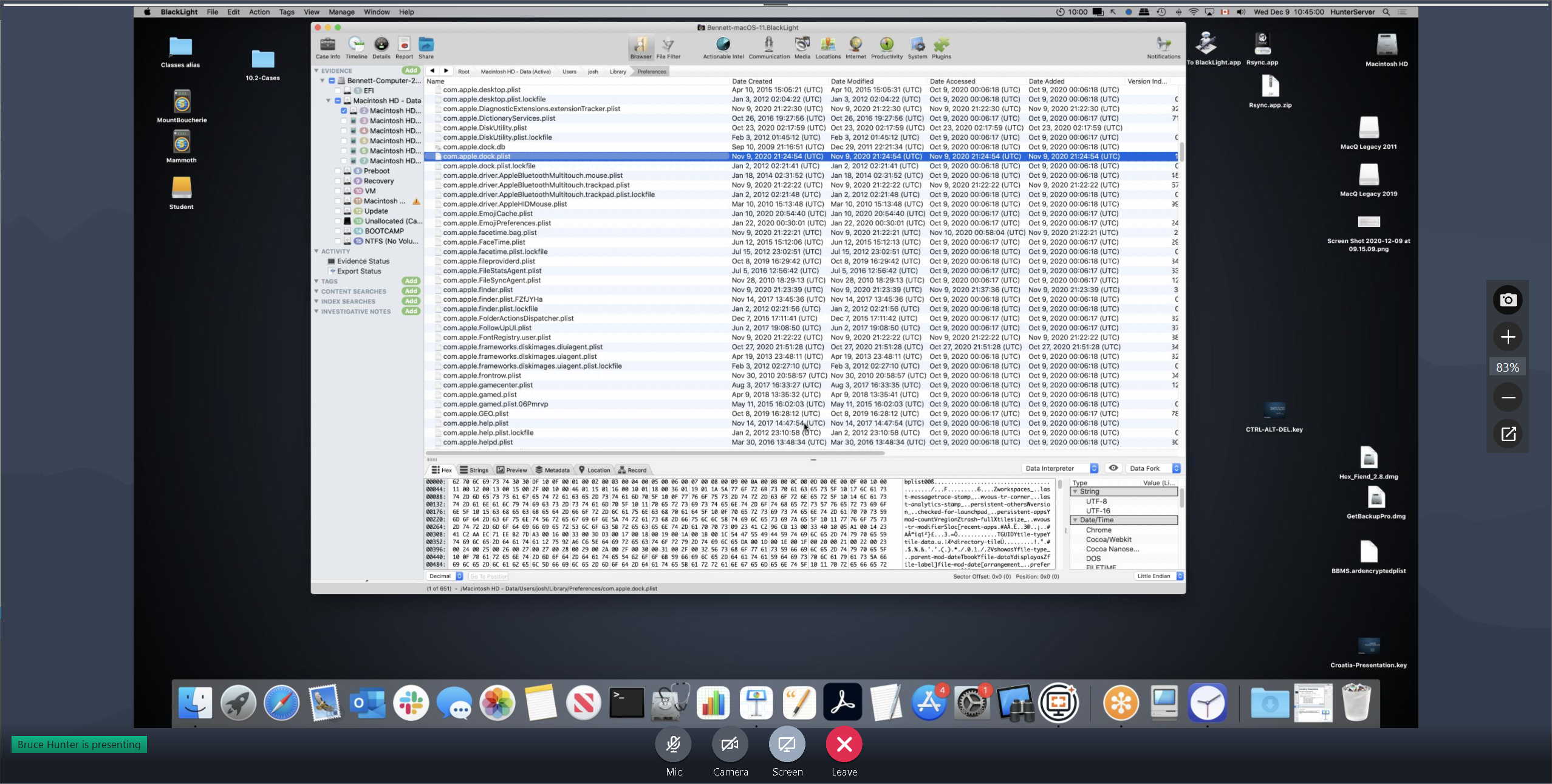 The lecture aroused great interest among the students and teachers of the Zagreb University of Applied Sciences, and many of them gladly attended.
Over the course of two days, the BlackBag lecturers demonstrated some of the key settings of analysis and forensics of different versions of MacOS systems, and have managed to bring closer to the students their vast knowledge and experience in the Apple Forensic Investigation processes.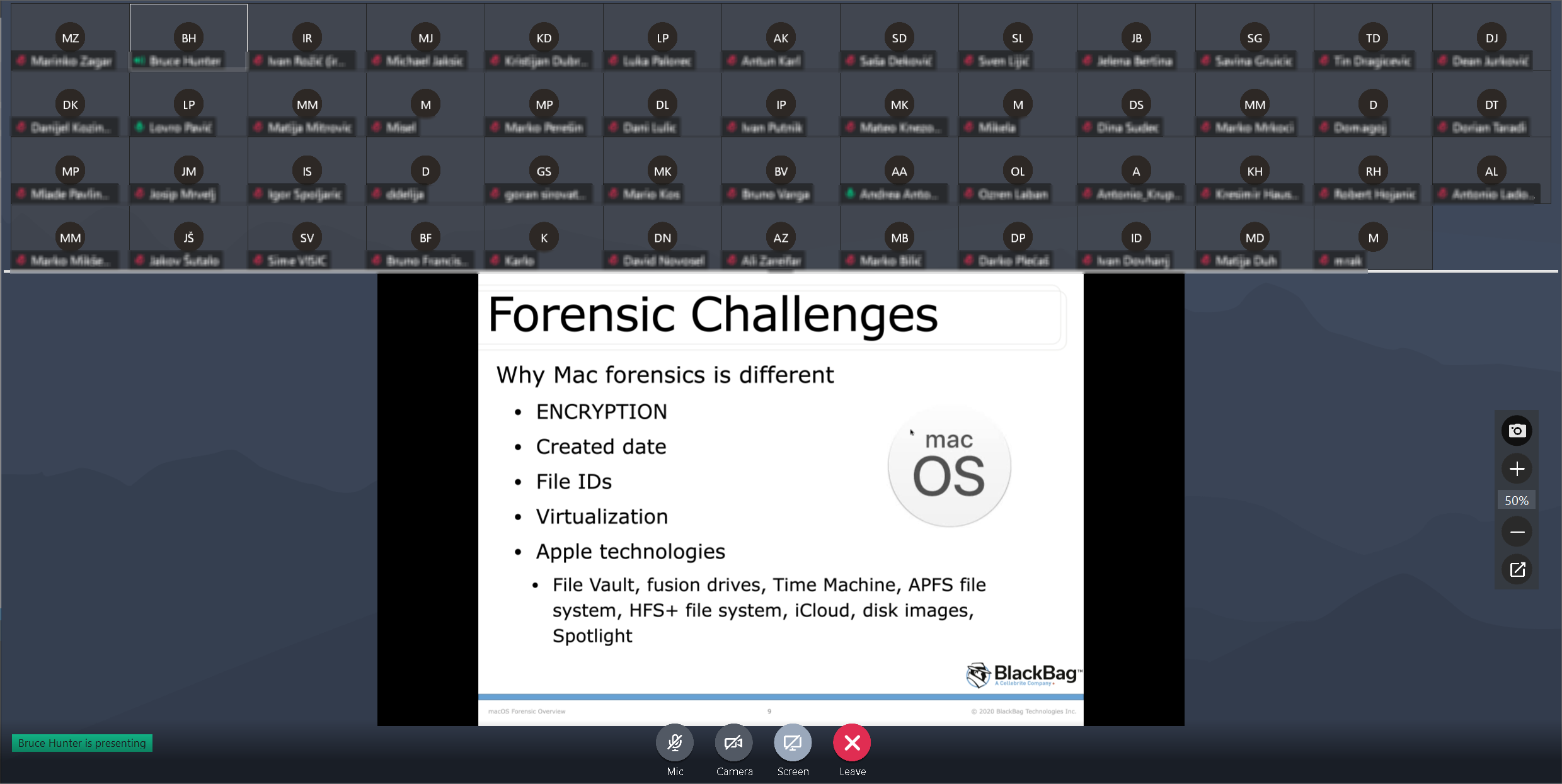 Both students and teachers were very active throughout the lectures, and have contributed a lot to the dynamics of the online lecture.