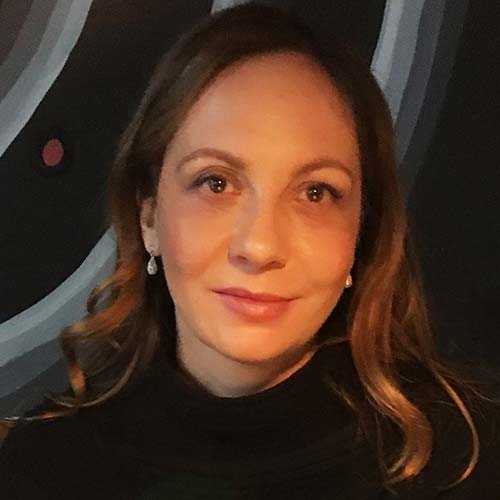 Assoc Prof Jana Žiljak Gršić, MA in Design
She has been working at the Polytechnic of Zagreb since 2002.
She is the head of the Computer and Computer Science Department and the head of the Study of Informatics from 2006 to 2019.
She graduated from the Faculty of Architecture at the University of Zagreb.
She holds a PhD from the Faculty of Graphic Arts, University of Zagreb.
In scientific title of senior research associate (https://bib.irb.hr/ 264064)
She has received the Annual National Science Award, for Scientific Discovery, MZOŠ Award for Excellence and the Nikola Tesla Annual Award, and 60 other awards for innovations across the world.
She gave an Invited Lecture at the opening: Conference "Society and Technology" entitled "Designing information for the visual and the Infrared spectrum", in 2012.
She participated in Erasmus teacher exchange at the Faculty of Electronical Engineering and Computer Science, University of Maribor, Slovenia; in 2011 and 2018.